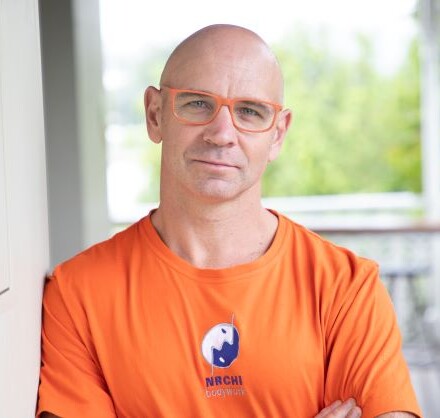 Greg, or 'The Witch Doctor' as many of his clients choose to call him, completed his studies in 1999 at the Australian College of Natural Medicine in Brisbane and has been running his own practice since 1998.
Greg has a long history in sports, initially playing Aussie Rules football then swapping to triathlon and competing in the Australian team in the World Duathlon Championships in 1996. He currently studies the Japanese martial art of Aikido having reached the goal of Blackbelt in 2007. Greg's love of sport has given him an excellent understanding of sports related injuries and he specialises in the treatment of athletes and runners. Greg is also a level 1 Triathlon coach and is able to consult on training programs for his clients.
Expanding on his initial education and services, Greg has also completed further studies in Japanese Acupuncture, Lymphatic Drainage (please state you are after this therapy when booking), Chinese Herbalism and Magnetic Therapy. He has also incorporated the use of laser acupuncture into his services for those afraid of needles, and for children the use of color point therapy.
Greg's method of treatment involves putting the focus on the client whilst giving a thorough explanation of what is occurring, with many receiving rapid and instant results. He has a fantastic ability to help people with illnesses and injuries that no one else has been able to, many trying several other methods before finding Greg and receiving relief for the first time. Greg's positive outlook on treatment and his dedication to each client mean that his greatest achievement is making a difference in people's lives.